Useful
Information
Melanie Tilbury qualified as a Holistic Nutritional Practioner with The College of Naturopathic Nutrition in Woking and is a member of AHNP. She is also a fully qualified Reiki Practitioner. Click on the links below for further information.

Check out the FAQ link
for answers to your questions.
Food State and Wholefood supplements are easily absorbed and much more effective than other vitamin and mineral supplements.


What is Holistic Nutrition?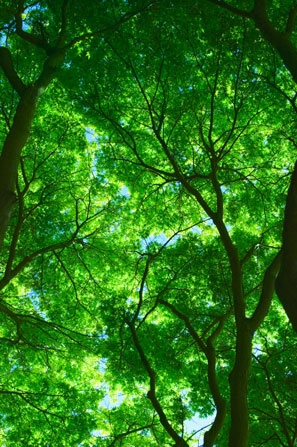 The principle of holistic health and nutrition is to enable the body to heal a wide range of health problems, whether they are physical, mental or emotional - and chronic or degenerative diseases, using natural ingredients. This is achieved by activating the body's vital force (energy). The philosophy of holistic health is to encourage people to take control of their health through education, dietary means and complementary techniques.
My aim with Holistic Nutrition is to work at a cellular level, enabling your body to eliminate toxins more efficiently, at the same time maximising nutrient uptake to allow the body to become healthier and work more efficiently in the long-term.  I will assist you to gain a deeper understanding about health, nutrition and wellbeing. Our bodies are constantly giving us messages, although many people are not aware of this and these can be mis-interpreted. I will, therefore, help you to recognise and understand the messages your body is giving you.
Holistic Nutritional Therapy can be beneficial for all age groups, including young children and babies.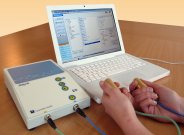 Asyra Health Screening
The Asyra health screening system is a highly sophisticated bio-energetic technology system which can provide a full analysis of your body's vital functions in minutes. It complements my holistic approach to health by helping to locate the cause of common symptoms and conditions and together we can work out how best to resolve these.
Following a health and nutritional consultation I will use the Asyra machine to identify the energetic state of your body including internal organs, hormonal imbalances, environmental and chemical sensitivities, heavy metal toxicity, any infections, metabolism and digestion, neurotransmitter balance, skeletal integrity, emotional / physical stressors, nutritional needs and much more. Imprinting of remedies to help to correct your specific imbalances is recommended and available at this appointment.
I offer personalised help and advice taking into account diet, lifestyle, emotional and physical factors, working with you to achieve your goals at a pace which is comfortable for you. I will work with you to identify the cause of the problem and make recommendations to assist your body on its journey to recovery, helping to prevent the recurrence of symptoms. I offer a 'holistic' approach to health, treating each person as a whole, helping the body to reach a balanced state. Every treatment is tailored to the needs of each individual.
Follow-up tests and consultations are recommended for ongoing and deeper work. Email and telephone support are also available. For more information about the Asyra Health Screening System please visit www.asyra.co.uk
Chinese Element Diagnosis
I use the ancient traditional Chinese 5 Element system for diagnosis, which associates each symptom with an area of the body being out of balance. Once I have established where the imbalance lies I can then advise on how to use natural ingredients to bring the body back to optimum health.
The In-Depth Holistic Nutritional Consultation
During this consultation I will try to build a complete picture of your background and current lifestyle. I will look for similar patterns of illness which may be inherited from parents or grandparents. Genetic dispositions are extremely common and revealing these can help to provide a successful treatment programme. As well as dietary modification, I may also recommend additional complementary treatments, which may include Hydrotherapy Techniques or Organic Supplementation, these are used to aid in the elimination of toxins from the body. It is very important to cleanse the body of toxins before starting the next stage of treatment. Once the body has been cleansed, gentle work can then be done to gradually restore tolerances and slowly correct and heal any remaining nutritional deficiencies.
Follow-up consultations are necessary for ongoing and deeper work. Email and telephone support are also available.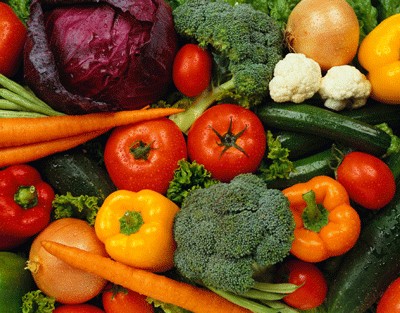 The Therapeutic Value of Food
The benefits of a healthy diet were fully recognised in ancient times. However, today's refined, processed diet, together with an increase in salt, sugar, fat, artificial chemicals and the deterioration in the nutrient value of our food can lead to degenerative diseases such as heart disease, IBS, arthritis, allergies etc.
As a Holistic Nutritional Practitioner I believe that our nutrients should come from a natural source. Ideally this should be from food but, due to growing, processing and preserving methods the nutrient levels in our food have decreased, whereas our body's need for nutrients has increased, due to stress, toxins and pollution. Therefore, the next best thing is to take food based supplements. The body recognises these as natural and absorption and retention is much higher than with synthetic supplements. Any supplements I recommend to you I have used myself - they are organic food based supplements which I believe give the best results.
Although many people are now interested in eating healthily, most do not realise the true therapeutic value of food and that it can be used to reverse the disease process to regain optimum health, even in those who are seriously ill. Food intolerance and vitamin and mineral deficiency testing can also be used to pin-point foods which could be causing some of your symptoms. Holistic Nutrition is much more than just eating a healthy diet!