Useful
Information
Melanie Tilbury qualified as a Holistic Nutritional Practioner with The College of Natropathic Nutrition in Woking and is a member of AHNP. She is also a qualified Reiki Practitioner. Click on the links below for further information.

Check out the FAQ link
for answers to your questions.
Food State and Wholefood supplements are easily absorbed and much more effective than other vitamin and mineral supplements.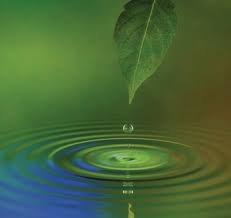 Book a Food Intolerance Test / Nutritional Consultation / Full Body Health Screening in November and receive a free Reiki taster session.


Using the highly sophisticated Asyra health screening system and my own experience and expertise I am able to offer a wide range of tests and consultations.
Herts Holistic Nutrition - Consultation Options
Price
Food Intolerance, vitamin & mineral defeciency test and nutritional consultation
£75
(1.5 hours)
Health & nutritional consultation including full body health screen and baseline assessment of organs and systems
£100
(2 hours)
Initial in-depth holistic health and nutritional consultation - no testing
£90
(1.5 - 2 hours)
Holistic health & nutritional consultation, plus full body health screen, plus food intolerance, vitamin and mineral test

£135
(3 hours)
Follow-up consultation
If booked and paid for in advance, you will receive a 10% discount
£50
(1 hour)
One week detox
Includes the best times to detox, dietary guidlines, the use of raw foods & superfoods, supplements and supportive techniques for a safe and effective detox (includes 1 x 1 hour and 1 x half hour consultation, payable in advance)
£75
(1 x 1 hour and
1 x half hour)
Rebuild your diet
Together we look at what you are putting into your body, the effects it might be having & the best way to give your diet and body a makeover (includes 1 x 1 hour and 1 x half hour consultation, payable in advance)
£75
(1 x 1 hour and
1 x half hour)